old-school hula in the maiki tradition
About the halau
Hālau Mōhala ʻIlima is dedicated to the perpetuation of Hawaiian culture, 'āina, and identity through the discipline of hula. We specialize in traditionally learned and transmitted chants and dances – particularly those of the 18th and 19th centuries as taught by Maiki Aiu Lake – that commemorate the life of our land and people. We also specialize in mele for our Kailua home: in old, long-silent mele to which we have given voice and motion, and in new works that we have composed in celebration and resistance. In all this, we do our best to adhere to the principles of aloha and aloha ʻāina, since we believe that hula means little if it fails to sustain our lives, lands, and lāhui.
About the kumu
Māpuana de Silva is a graduate of Punahou School (1967) and Pacific University (1971). In 1975, she also graduated as a kumu hula from Maiki Aiu Lake and, a year later, opened Hālau Mōhala 'Ilima. At the same time, she continued her hula studies under Lani Kalama, Sally Wood Naluai, and Pat Namaka Bacon, all of whom insisted that she hold fast to the repertoire and loina (customs, manners, practices) that she had learned from Aunty Maiki. And, to the best of Māpuana's ability, she has stuck to these tenets. She is known today for her more than four decades of holding fast and carrying on – for her old-school ways and loyal adherence to Maiki's legacy.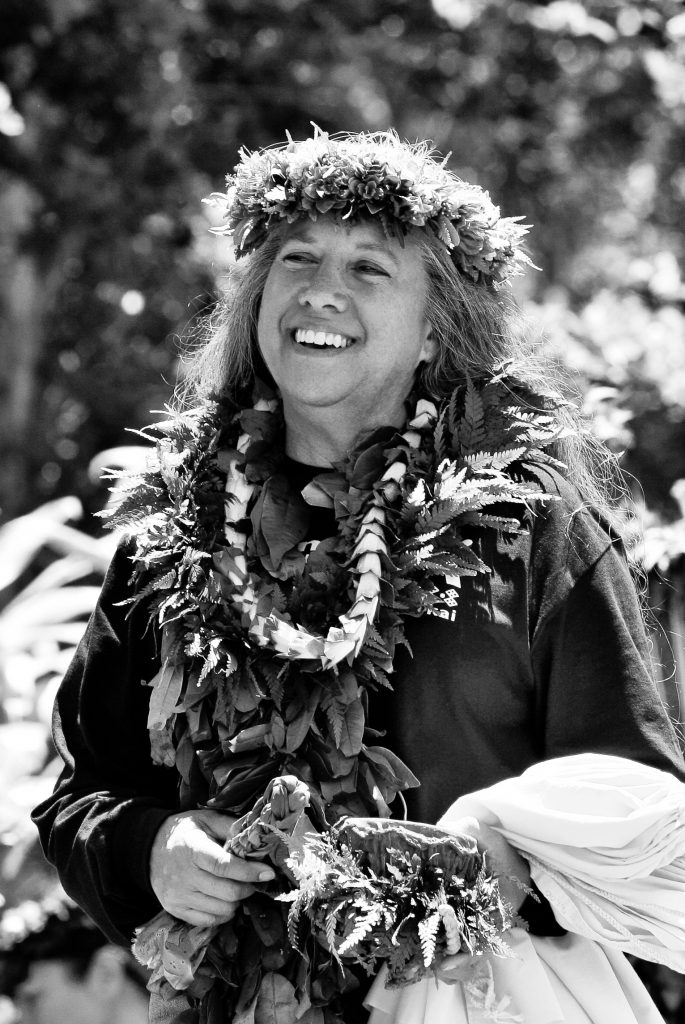 where WORDS AND mana'O hold sway
and we still hold fast to mo'o and moku
we're not for everyone, but if you think we might be right for you . . .
Contact Us At
808 222-2243
LOCATION
Hinawaikoliʻi
(Above Kimo's Surf Hut)
Kailua, Honolulu County, Hawaiʻi 96734
classes
We teach ten classes of hula a week: three for girls, five for women, one for boys, and one for men,